I believe there's an
artist and artist entrepreneur

in all of us.

Your creativity is my passion and I'm here to help you reignite that spark, whether it's creating art that sells or building your online business.
You can't use up creativity. The more you use, the more you have
- Maya Angelou -
Let's do this together!
No matter your goal, I will teach you the steps needed to grow as both artist and business owner. Sharing my experiences and proven marketing strategies for selling, you will begin to confidently showcase your art, grow your online community, and generate sales.
Hi, I'm Jane
I've been a creative type for as long as I can remember. I've also worked in jobs that weren't, including positions in the corporate and non-profit sectors. Being in these roles made me yearn for the creative life that much more. So, I ditched the business attire in pursuit of my passion.
I ran my own mural design business for more than a decade, painting logos and mascots on school gym crash mats, before building an online art business. The rest is pretty much history but if you want to know a little bit more about me, fun facts, and all:
CLICK HERE
Need a kick start for your creativity?
Inspiration is the foundation and beginning of something special. I've spent the last 5 years finding my way and sharing what has allowed me to create beautiful art that sells - Let me help you to do the same by sharing my seven simple ways to kick start creativity!
GET THE FREE GUIDE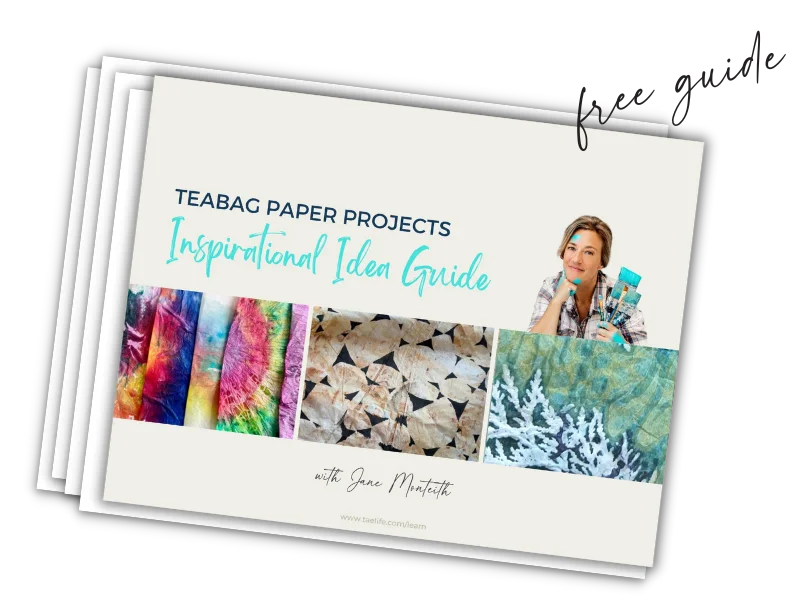 Your Idea Guide Awaits!
4 Inspirational techniques to help you begin using and incorporating Teabag Paper into your mixed media artwork. Time to have fun and experiment with this multi use paper.
GET THE FREE GUIDE
An exclusive online membership for Fused Harmony students.
Join other artists within a supportive community designed to help you further pursue your artistic endeavours. Continue honing your creative process and artistic direction. Gain valuable resources, tools and guidance essential for blossoming into a happy artist & entrepreneur.
Here's what
other students

have to say
Classes like this help give self taught ones like me, an edge. The course is incredibly well put together and easy to follow. My favourite part is the wealth of information you get on different products and materials.
Brigitte Kirschbaum
Jane is an outstanding instructor who provides a well-designed and intentionally structured program. Jane's experiences and wealth of product knowledge will motivate you to explore and create regardless of your previous experience and knowledge in art.
Holly Rostkowsi
Join Jane's mailing list
to keep up with the latest news
Be the first to hear about new course announcements, special offers and product launches!
Your details are fully safe with us. Unsubscribe any time.