Unlock your artistic potential with Jane's exclusive freebies!
Explore a treasure trove of inspiration-packed resources to help you ignite your creativity and find new imaginative ways to elevate your art – all yours for free!
Join Jane's mailing list to
keep up with the latest news

.

Be the first to hear about new course announcements, special offers and product launches!
Your details are fully safe with us. Unsubscribe any time.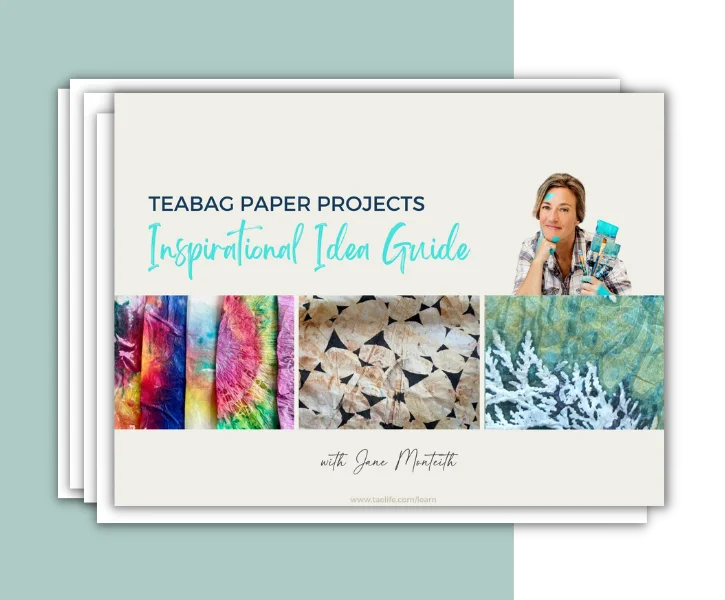 Learn how to incorporate
teabag paper

into your mixed media art.


4 Inspirational techniques to help you begin using and incorporating Teabag Paper into your mixed media artwork. Time to have fun and experiment with this multi use paper.



GET THE FREE GUIDE
Discover seven simple ways to
kick start your creativity.

Inspiration is the foundation and beginning of something special. I've spent the last 5 years finding my way and sharing what has allowed me to create beautiful art that sells - Let me help you to do the same by sharing my seven simple ways to kick start creativity!
GET THE FREE GUIDE
Get the extensive list of Jane's favourite
art tools and resources.

Every artist needs a little bling. Jane's 'tried and true' favourite products will bring texture, contrast, and a touch of glam to your mixed media artwork. From gold paint to gold leaf, she shares her most frequently asked about products inside this free 'can't live without' resource.
GET THE FREE GUIDE